Company Profile
We're dedicated to giving you the very best of providing tug assistance services, with a focus on quality service, high level of reliability and customer satisfaction.
Founded in February 28, 1994 through the determined efforts and strong partnership of Major Shipping Lines operating in the Philippines, North Harbor Tugs Corporation has come a long way from its beginnings in Aboitiz Transport Bldg., Pier 4 North Harbor, Manila to its present office in Mercantile Building, Intramuros Manila.
Our initial objective was to provide tug assistance services to domestic shipping lines, especially those docking at North and South Harbor Manila. But our operation has now expanded to serve an even wider pool of clients, serving various ports such as: Harbor Center Manila, SOILTECH Port, La Union and Cebu Port.
From initially offering tug assistance service, North Harbor Tugs Corporations now provide:
- LCT/Barge service
- Water Barge service
- Forklift Rental service
- Productivity Management System and Equipment Preventive Maintenance System
To be able to further give better assistance to our clients.
Our vessels are also equipped with GPS Navigator/Tracking Equipment, Radar Navigational Equipment, GPS Web-based Tracking System and Web-based Preventive Maintenance System to guarantee its safety while being ferried from one port to another.
We have served these major shipping lines, from domestic companies, such as:
- 2GO Group Inc.
- Philippine Span Asia Carriers Corp
- Carlos Gothong Lines Inc.
- Oceanic Container Lines
- Gothong Southern, Moreta Shipping Corp.
- DMC CERI
- PISCOR
- Trans Asia Shipping Lines
- and Holcim Phil (a NMC Agency),
To foreign shipping agents company such as:
- Lionship Philippines
- Philhua Shipping
- Port Area Shipping
- Baydragon Shipping Lines
- and Baishipping Inc
We hope we will satisfy you as much as we enjoy offering them. If you have any questions or comments, please don't hesitate to contact us.
Sincerely,

Wilmer A. Alfonso
President
VISION & MISSION
.

VISION

Your preferred tug boat service provider.

.

MISSION

To consistently render a superior service and maintain its high level of reliability in responding to our customer needs.
Message from the Chairman Of The Board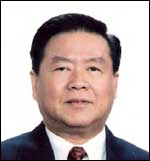 Competition is getting tougher as we enter in the 21st century business rules. Rapid technological enablers brings us in the world of doing a hassle-free business. Competitors are present everywhere struggling to build their competitive edge to become one of the top service provider in their industry.
North harbor Tugs Corporation created to provide tug assistance services to vessels calling in the port of Manila, Philippines. REALIABILITY together with qualified people and systems in place is an advantage to surpass competition and assure a quality service to our customers.
North Harbor Tugs Corporation roadmap envision to expand its service offerings to other ports serves as a great challenge to operations to continuously improve its services and withstand to competition.
We want to be "Your preferred tugboat service provider".